At the Todd Perry Tennis Academy, you will benefit from experience gained at the highest levels of tennis competition.
The Todd Perry Tennis Academy caters for tennis players of all abilities – it doesn't matter whether you have never held a racquet before or you are a seasoned competition player – there is a coaching option suitable for you. The Todd Perry Tennis Academy has coaches that have completed the Tennis Australia Hot Shots coaching course, so they are well-equipped to start teaching budding new tennis players the basics of the game. Alternatively, all of the coaches have played tennis at very high levels in South Australia, so if you are an established player looking to reach your highest potential, whether that be social, competition or tournament tennis then a squad or private coaching may be a suitable option.
Read below to find out about Todd and his team of coaches:
TODD PERRY

Playing Highlights

ATP professional player 1998 – 2009
Reached highest world ranking of 16 in 2006
6 ATP doubles titles
4 times Grand Slam quarter finalist
Wins over Nadal, Djokovic, Berdych, Ferrer, Bryan Brothers
Rostrevor junior player 1982 – 1992
Tennis SA Legends club inductee

Coaching Credentials

Level 2 Tennis Australia accredited coach.
Personally coached by Tony Roche, Todd Woodbridge and Mark Woodforde.
Organised and co-ordinated coaching clinics in San Francisco as well as metropolitan and rural Australia.
Coached at the Australian Open 2010, 2011, 2012 and 2013
Currently coaching beginners through to tour level players
Todd currently coaches at St Peter's College and Rostrevor Tennis Club. He is available for private coaching however places are limited so please contact for availability.
PAUL KRAMBERGER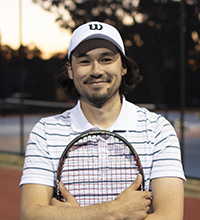 Playing & Coaching Highlights
– Career high ATP singles ranking of 1663
– Career high Australian ranking of 60
– Asia-Pacific Tennis League player 2012-2015
– Tennis Australia Qualified Junior Development Coach
– 2017/2018 Official Hitting Partner at the WTA BGL BNP Paribas Open (Luxembourg)
– 2017/2018 ESTESS Academy (Luxembourg) International Touring Coach, Adult Tennis Lead Coach, Adult Competition Organiser and Hitting Partner
– 2014 to 2017 SMARTENNIS (VIC) Coach, Hot Shots Lead Coach, Holiday Clinic Lead Coach, Cardio Tennis Lead Coach, Racquet Re-stringer
TODD EASON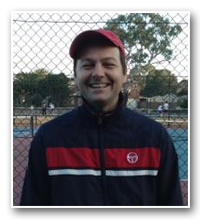 Playing & Coaching Highlights
– Head coach at PRAC TENNIS in India in 2005
– Competed on the Satellite circuit in 1996 and 1997
– Played college tennis in the US (LCSC) in 1994 and 1995
– Assistant to Peter Smith 2005-2010
Todd currently takes group and private coaching lessons at St Peter's College and Rostrevor Tennis Club.
Contact us

today so you can tap into the insights and tips that only top players with coaching experience can offer.